Become a Certified Matchmaker, Dating & Relationship Coach with Global Love Institute

Training the Top Matchmakers & Dating Coaches since 2003 in the growing multi-billion industry
Become a Certified Matchmaker, Dating & Relationship Coach with Global Love Institute
Training the Top Matchmakers & Dating Coaches since 2003 in the growing multi-billion industry
Our Graduates: Top Matchmaking Industry
Experts That Inspire Us
Why Join Us?
We Are The First and Longest-Running Matchmaking School in The World
Established since 2003, the Global Love Institute (formerly known as the Matchmaking Institute) is the first state matchmaking school in the world. We impart tools, business-building techniques and knowledge that we've accumulated over decades so that you have a higher chance of success.
The Benefits of Joining the Global Love Institute Network
In this over $4.1 billion industry, simply knowing how to match singles is often not enough to stand out. We are the only institute that caters to graduates by keeping them engaged with our network and support them by creating various channels for continuous improvement.
Our mentorship goes beyond your time as a student – We're with you every step of the way.
Support Provided to Certified Graduates:
Exposure to International collaboration opportunities
Opportunity to monetize through collaboration
Access to our private Meta/Facebook Groups: The Global Love Mastermind and Professional Love Connectors' Group
Monthly Mastermind webinars to exchange business ideas and knowledge
Priority for press and referrals
20% discount off of our annual business networking conferences
Global Love Database CRM access for 2 users (usually only free for 1 user)
Featured mention on our weekly Newsletter, Global Love Report
Dispute Resolution – We will act as a third-party mediator and help to manage conflict
Our Mission & Values
To empower people who are passionate about the Matchmaking Industry uphold the highest ethics and standards as a Professionally certified Matchmaker/Coach under our programs.
We strive to build a strong community for all modern-day Love Connectors through continuous education, support and tools required to grow and run a success business.
Lisa Clampitt Talking about the Matchmaking Industry

Matchmakers Are in Demand Now More than Before
In the modern dating climate, Singles have become open to the idea of getting help when it comes to finding a compatible romantic interest. This includes meeting someone new through personal introductions. The role of a Matchmaker is a meaningful job that impacts society and generations to come.
In terms of finances, you will have the potential to earn 7-digits figures while being able to enjoy work-life-balance as Matchmakers and Dating Coaches do not work traditional hours. In fact, 65% of them are currently on work from home (WFH) arrangements.
Student Testimonials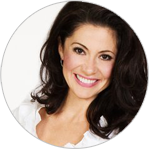 "I was expecting the course to be interesting but it exceeded my expectations. I found the course content to be sufficient, well presented, the materials well organized, and presentation pace to be comfortable.
‍
Every question I had was handled with great attention and immediately addressed. I would recommend this course to others without hesitation. It is the best training in the country for new matchmakers and a great opportunity for people who are already in the business to network and to exchange with great ideas and their experience."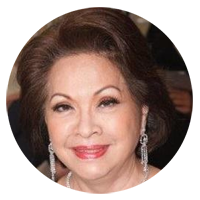 "I became a certified matchmaker, went home and started Hong Kong Matchmakers, utilizing all I learned. The rest is history. Today, we are the largest and most reputable matchmaking company in Hong Kong grossing over 7-figures!"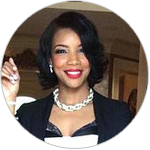 "The wealth of knowledge shared and relationships built was truly priceless."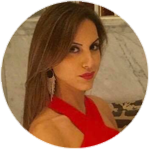 "What can I say- I'm so glad I stumbled on to the matchmaking institute course through internet browsing. This course was a massive game changer for me and my business!! Can't thank the matchmaking institute enough for the support I had when I needed it."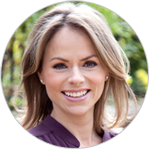 Thank you so very much for our session on Monday. I am grateful I stayed the extra day. The information you shared was invaluable. Lisa, you are a talented teacher and such a successful Matchmaker. I consider you a great mentor and someone to look up to and model my business after. You have been supportive and generous. I am excited to become a member of the Matchmaking Institute and start my new career as a Professional Matchmaker.

Live Certification Courses
GET CERTIFIED IN 1 DAY!

Intensive training with limited availability that is conducted after a detailed review of the homestudy kit. For those desiring a faster pace outcome for the certification process

Online Matchmaker Certification Course
A 12-WEEKS REMOTE LEARNING PROGRAM
Designed for aspiring matchmakers located globally who want a step by step learning approach to becoming a certified matchmaker

Science-Based Coaching Certification training
RECOMMENDED FOR ALL NEW COACHES AND EXISTING MATCHMAKERS
Date Coaching is a fast-growing segment of the Professional dating market and is a natural complement to any existing matchmaking business

Professional Starter Kits
TO KICKSTART YOUR PASSION FOR MATCHMAKING
A easy and lower investment way to begin for disciplined self-starters who want to do their own individual self-study to get into the industry

Live certification courses
GET CERTIFIED IN 1 DAY!

Intensive training with limited availability that is conducted after a detailed review of the homestudy kit. For those desiring a faster pace outcome for the certification process

Online matchmaker certification course
A 12-WEEKS REMOTE LEARNING PROGRAM
Designed for aspiring matchmakers located globally who want a step by step learning approach to becoming a certified matchmaker

Science-based coaching certification training
RECOMMENDED FOR ALL NEW COACHES AND EXISTING MATCHMAKERS
Date Coaching is a fast-growing segment of the Professional dating market and is a natural complement to any existing matchmaking business

Professional starter kit
TO KICKSTART YOUR PASSION FOR MATCHMAKING
A easy and lower investment way to begin for disciplined self-starters who want to do their own individual self-study to get into the industry

Newsletter
Sign up to our mailing list